Péter Winery - Tokaj
Péter Vinery is a family business. The family has been dealing with growing grape and winemaking for more generations. Recently we have five hectares of grapes in the bordering areas of Tokaj and Tarcal. We grow the characteristic types of grapes typical of Tokaj region: Furmint, Hárslevelű, Yellow Muscat Kabar and Kövérszőlő. These five hectars lie in two historic units of fields: Thurzó and Mézesmály, and given from the excellent climatic and edaphic fundamentals the excellent quality harvest is guaranteed every year.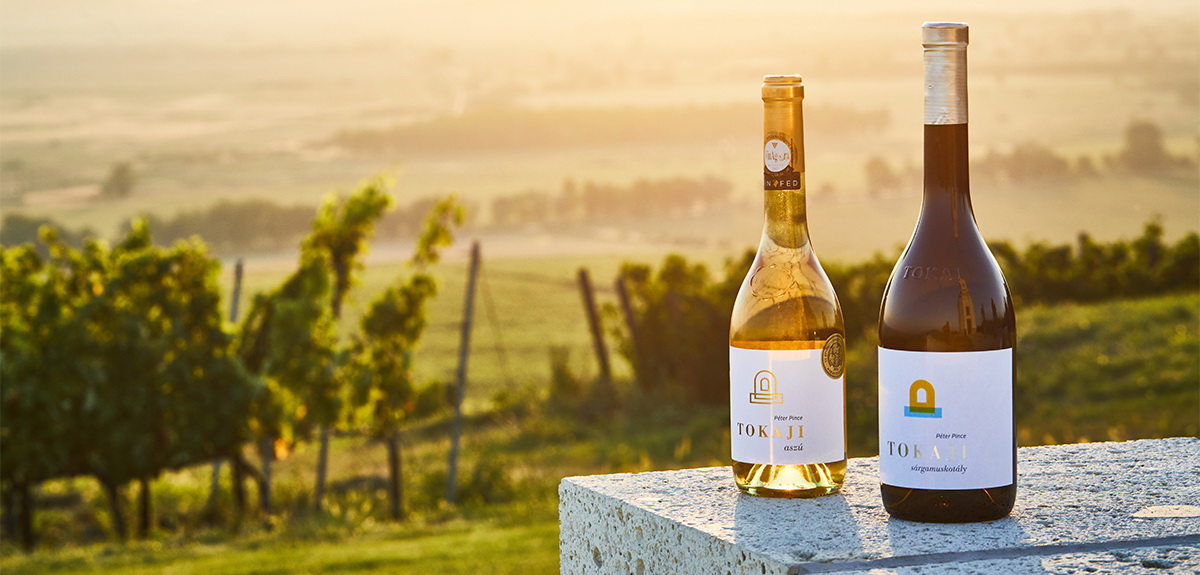 During the procedures of making both the basic types of wines and the specialities it is a basic requirement to harvest and produce excellent quality grape followed by the aging of the wines, which is done by the utmost care.
The philosophy of our vinery:
Producing excellent quality harvest with the help of more decennial experiences, with the most sophisticated and the most modern knowledge of plant-protection.
Our wines, which have already won medals in well-known and prestigious premium category competitions, are always made exclusively from excellent quality grapes, with the most precise viticultural work, with the biggest vocation respecting the traditions.
In the offer of our vinery the basic sort of wines (Furmint, Hárslevelű, Yellow Muscat, Kövérszőlő, Kabar) can be found together with the blendings (Cuvées), and the sweet and dry Szamorodni, the three-, five,- six –butt aszu, essence and the different generations of essence. Those types can also be found which are grown in small areas (Zéta, Kövérszőlő, Kabar). In the vinery you can also taste wines or visit the cellar or you can take part in a wine dinner including cold plates or smoked hoof with potato and roasted onion. We offer wine-tasting consisting 5,6,7 or 8 types of wines with different variations. For this reason there is a branch of cellar with 56 seats. We can seat an additional 12 people so altogether 68 people can be placed. The demand for cooked food and the managing of the event requir a discussion on telephone in advance.