Zemplen Festival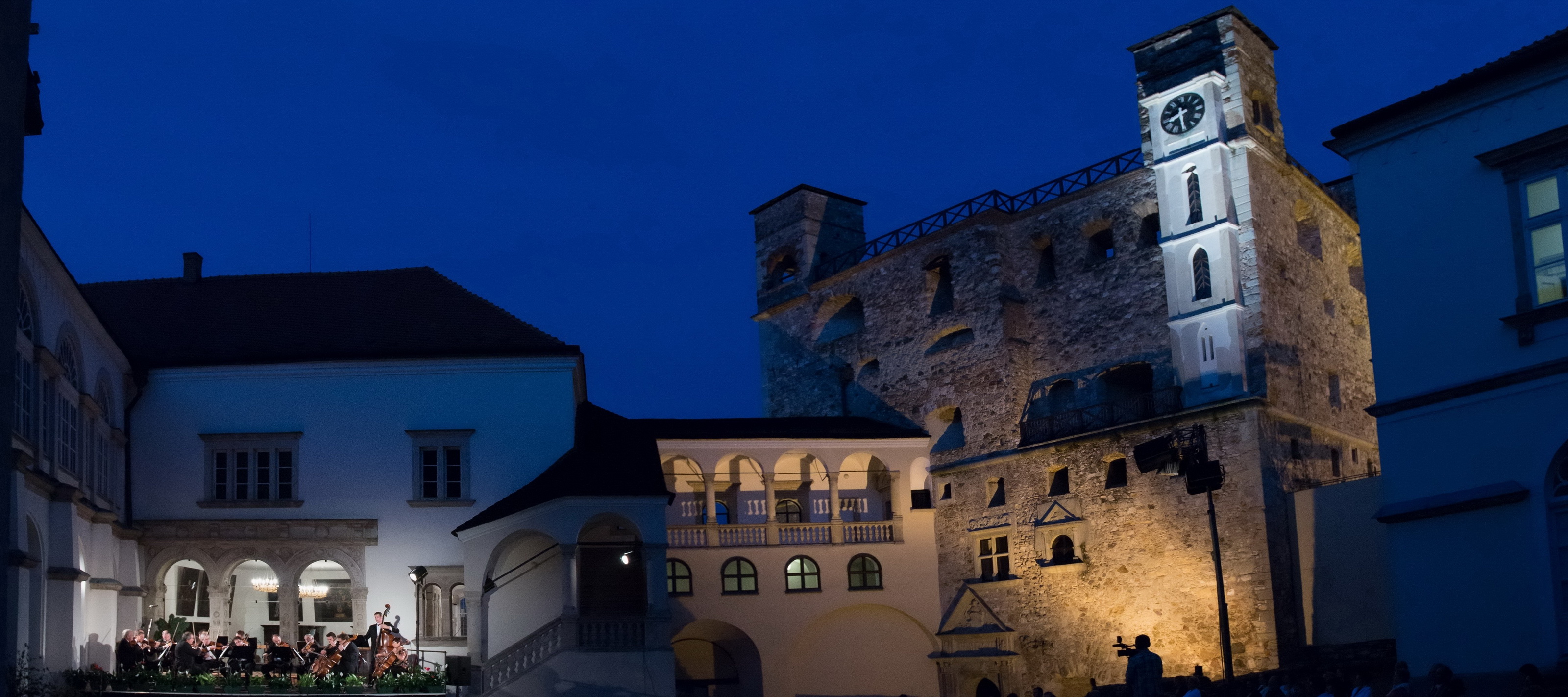 Date: 14-23 August, 2020
---
The Zemplen Festival is a new event-series, that offers a cultural-turistical-gastronomical complexity of the North-Hungarian region.
The Festival, that was launched by the Liszt Ferenc Kamarazenekar in 1992, in Sárospatak, and in three other cities – "in the light of tradition and renewal" is organised by the Interkultur Hungaria Közhasznú Nonprofit Kft. since 2004.
The Fesztiválszövetség in their initiative about the evaluation of the Hungarian Festivals has classified this festival into the category of "Excellent–Quality Art Festival", because of its unique appeal, incomperable features, and because of its diversity in genre and location.
Illustrious classical music concerts, theatrical- dance- or jazz nights, tours and exhibitions are awaing the audience in the beautiest monumentical or open-air locations. With the beloved tour-concerts the visitors can reach the most outlying villages, castles, hunting lodges, small temples. In connection with the events, the participating settlements can show their traditions and cumstoms as well.
Next to the hungarian prominent art-life representatives, numerous foreign guest-group and soloist performs year by year in the festival. Next to the cultural events, gastronomical programs awaiting the visitors, that presents the famous Tokaji wines and the typical dishes of the region. The variety of the events ensures, that the friend-companies of different taste, and every member of the family can find here the programs, that holds interest for them. During the collective tours, music listenings, wine tastings, and exquisite suppers new friendships are born. The Kulturforum Europa has acknowledged the festival for the region's integration into the bloodstream of the cultural and turistical life, and for sustaining the undiminishes interest towards the festival, by that in 2006 – second time in Hungary – awarded the Zempléni Fesztivál. Its success is the result of the cooperation of the organisers, the community centers,and local governments.
---
Further information:
Tourinform Tokaj
3910 Tokaj, Serház u. 1.
Tel.: +36 47 352125
E-mail: info@tokaj-turizmus.hu