Zemplen Festival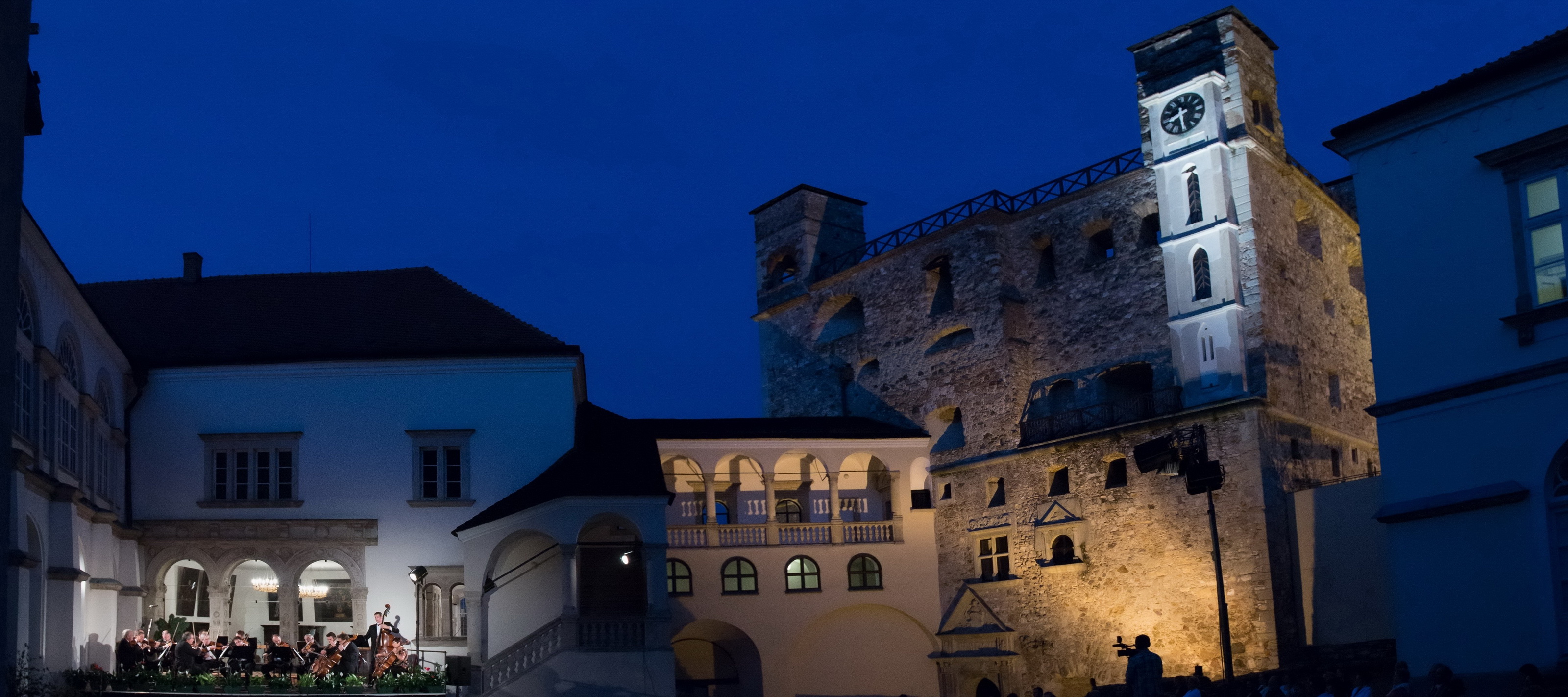 Date: 12-21 August, 2022
---
The Zemplén Festival is the largest series of summer events in the region of Northern Hungary, offering a new kind of cultural-tourist-gastronomic complexity.
The art festival, launched in 1992 by the Liszt Ferenc Chamber Orchestra in Sárospatak and three other settlements, has been organized by Interkultur Hungaria Közhasznú Nonprofit Kft. since 2004 in the spirit of "tradition and renewal".
In 2009 the festival was evaluated as "Highly Qualified Art Festival", it is unparalleled in its genre and territorial diversity. In the most beautiful monumental and open-air venues of Sárospatak, Tokaj, Sátoraljaújhely, Szerencs and several other settlements in Zemplén, prestigious classical music concerts, theater, dance and jazz evenings, excursions and exhibitions await the audience. With the popular excursion concerts, visitors can get to the most secluded villages, castles, hunting lodges, small churches. In connection with the events, the participating settlements can also show their traditions and customs. 
Many foreign guest ensembles and soloists perform at the festival every year apart from the excellence of Hungarian art life.
In addition to cultural events, gastronomic programs featuring the typical dishes of region and the famous Tokaj wines await visitors. The variety of events ensures that all members of groups of friends and families with different interests can find programs of interest here. During the outings, listening to music, wine tastings and great dinners, new acquaintances and friendships are born. KulturForum Europa acknowledged the involvement of the region in the circulation of cultural and tourist life, the maintenance of unbroken interest in the event, by awarding the Zemplén Festival in 2006 - the second in Hungary. Its success is due to the cooperation of the organizers and local organizations, houses of culture and local governments.
---
Further information:
Tourinform Tokaj
3910 Tokaj, Serház u. 1.
Tel.: +36 47 352125
E-mail: info@tokaj-turizmus.hu