Tokaj without borders: Autumn vibes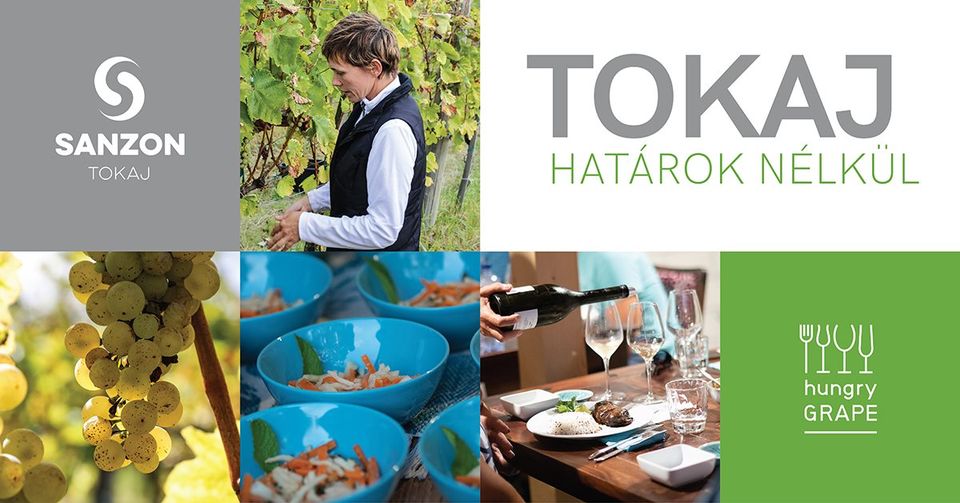 Date: 23 October, 2020., 12 noon - 9 pm
Location: Erdőbénye, SanzonTokaj
---
The Tokaj wine region is at its most beautiful during autumn as leaves change colour and grapes get harvested. We all know that sweet Tokaji wines are fantastic with spicy Asian foods, but what about the dry ones? The second in our dinner series pairs the exotic tastes of Asian cuisine with the incredible wines from this region.
SanzonTokaj's Erika Rácz, together with Hungry Grape's Sylvia Magyar invite you to join them to celebrate the holiday weekend with a unique full day experience — touring SanzonTokaj's vineyards followed by dinner. You can enjoy and participate in either separately or combine them to fully experience the atmosphere of the region.
Vineyard tours: Erdőbénye – Szentvér dülő – Rány dülő
Time: 12 noon– 2 pm — maximum of 4 participants
3 pm–5 pm — maximum of 4 participants
Meeting point: SanzonTokaj, Erdőbénye, Bethlen Gábor utca 66
Price: 3,000 HUF per person which includes visiting the vineyards and tasting 3 wines
Reservation at erikarac@sanzontokaj.com
Wine tasting dinner: Three-course Asian menu paired with 5 SanzonTokaj wines
Time: 6 pm–9 pm
Meeting point: Erdőbénye, Hunyadi utca 80
Price: 12,000 HUF per person
More information and reservation at erikarac@sanzontokaj.com
Spaces are limited so registration and prepayment are a must!