Tokaj bitter-sweet - literature dinner with writer Ferenc Pallagi / LaBor Bistro / Borsmenta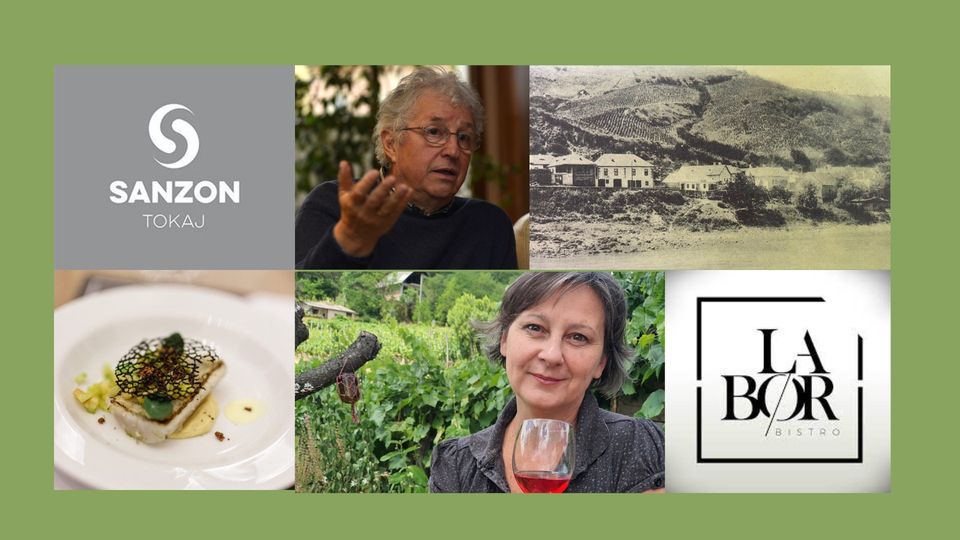 Date: 2022 August 11, 19:00 - 21:30
Venue: SanzonTokaj - 3932 Erdőbénye, Bethlen Gábor u. 66.
Tokaji bitter sweet - Literary Wine Dinner with writer Ferenc Pallagi
Edit Szabó, wine writer and editor-in-chief of Borsmenta Magazine talks with Ferenc Pallagi, author of the book Tokaji keserű.


Ferenc Pallagi is mostly known as a journalist and television presenter, but he was a wine producer also in Tokaj for many years and still lives in the wine region. During this evening we will talk about his book "Tokaji bitter", about Tokaj, about the present and the future and of course about wines, because this evening there will be no shortage of good Tokaj wines.
The culinary experience will be provided by LaBor Bistro with a 3-course menu accompanied by SanzonTokaj wines.
Dinner price: HUF 14.000 /person including 3-course menu, 4 accompanying wines, still and mineral water and the presentation.