Taste the Szedmák wines in the Bodrog!
We recommend it to friends, companies, but it can be a great birthday present as well.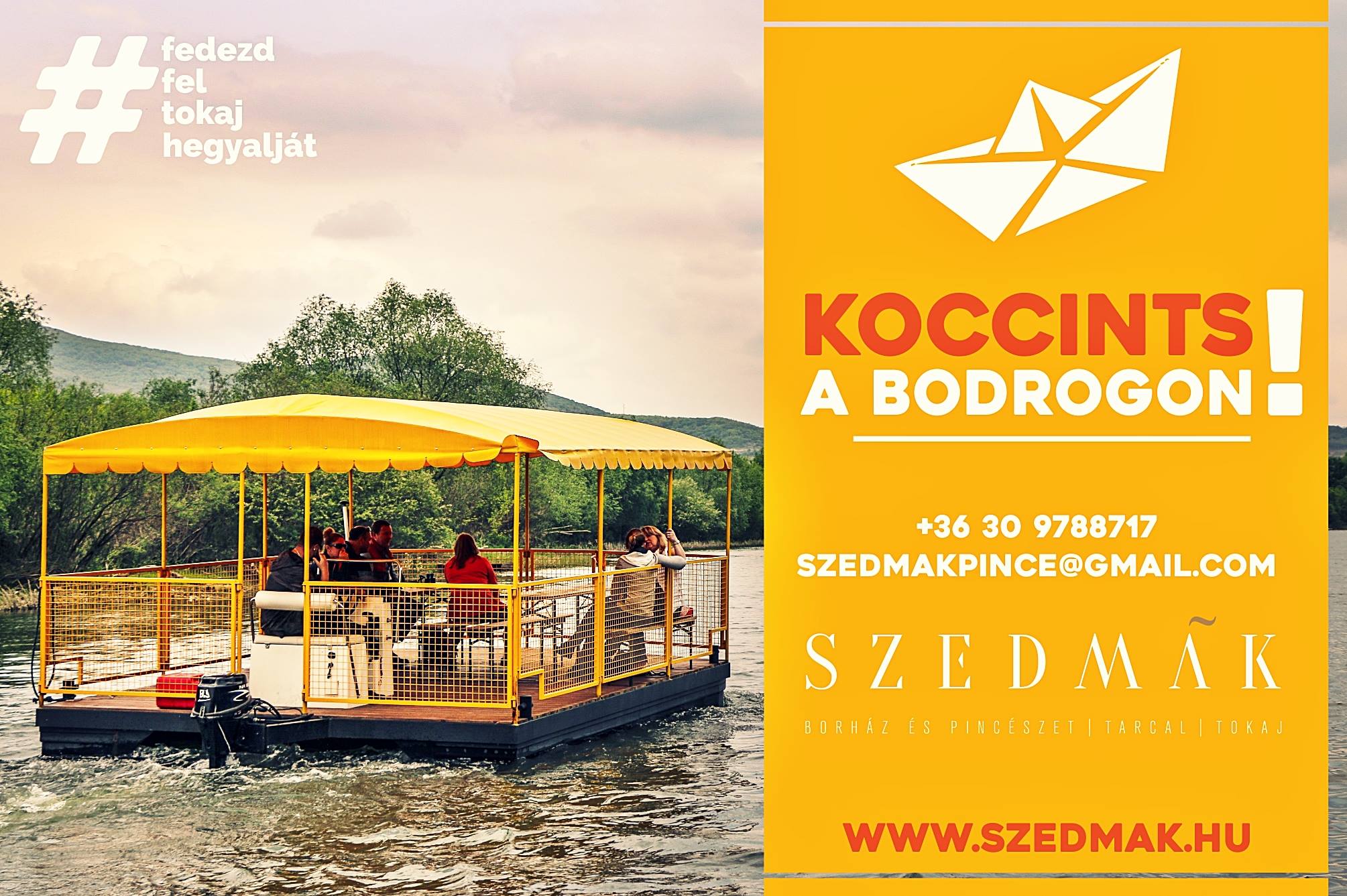 Elérhető: Between 1 May - 30 September, with prior appointment
In the wine tasting - wich consists 7 units and ends with a 3-puttony aszú, and served with a cheese-plate - next to the classic Tokaji varieties (Furmint, Hárslevelű and Sárgamuskotály) there is an opportunity to taste our Zéta and Kabar sweet wines as well. We are also open to specific requirements.
Recommended maximum duration: 2 hours
Minimal participants: 10 persons, max. 20 persons; from 4500 Ft/persons.
About the ship rent:
The ferryboats capacity are 12 persons.
Rent with driver: 12.000 Ft/hour+Áfa
Over 12 persons 2 ferryboat has to be rented.
If you interested in the details of the boat rent or the wine tasting, call us or write an e-mail:
Phone:+36 30 943 7395; +36 30 978 8717
E-mail: szedmakpince@gmail.com
---
Further information:
Tourinform Tokaj
3910 Tokaj, Serház u. 1.
Tel.: +36 47 352125
E-mail: info@tokaj-turizmus.hu