Pick it up you too Tokaj! - Let's clear the city together!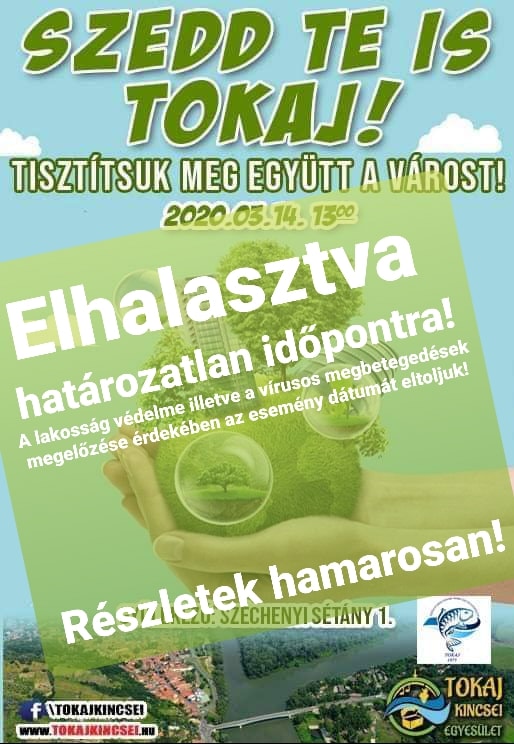 Date: 17th October, 2020., 13.00 - 17.00
Location: Tokaj, Széchenyi sétány 1.
---
Our programs purpose it to draw attention to the importance of the environmental protection, and the awareness-raising power of volunteering, and to make our city liveable.