Organic, bio, eco? - Tokaj paving new roads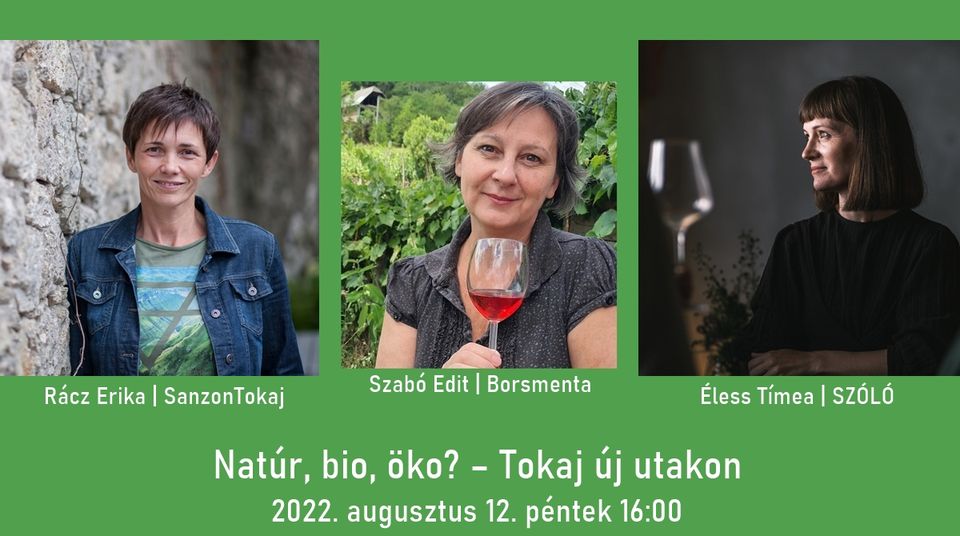 Date: 12 August 2022 16:00
Venue: SanzonTokaj, Erdőbénye, Bethlen Gábor u. 66.
---
In the last few years sustainability, environmental awareness and natural approach have become increasingly important in vineyards and wine cellars. Many winegrowers are choosing to go the ecological cultivation in their vineyards, and some are going even further and working according to organic or biodynamic principles.
But do we know well these concepts and do we have any idea of the meaning behind them? Do we know what we are drinking when we drink natural wine, and do we understand why an orange wine is darker in colour than usual?
At this wine tasting we are looking for the answers to these questions with two really tendentious winemaker ladies in the Tokaj wine region: Tímea Éless (SZÓLÓ, Tállya) and Erika Rácz (SanzonTokaj, Erdőbénye) - through six very exciting wines.
The tasting requires registration due to limited number of seats!
Registration: erikarac@sanzontokaj.com
---
More information available on the Facebook page.