Furmint wine shop
The Furmint Wine Shop is the product of the budding wine tourism. In the spring of 1997 the visitors could only get familiar with only a few Winery's wines, since there were no stores or catering establishment, that could represent the scarce bottled Tokaji wine supply of those days.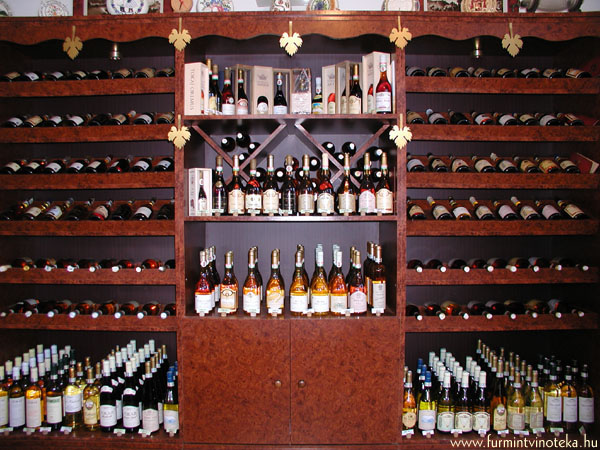 ---
Our family business initially were represented the products of the Hungarian-owned wineries with high professional reputation, as like as: Árvai J., Kiss I., Monyók J. Ráski L., Szabó D. and others and the whole range of the Tokaj Kereskedőház Rt.
Our product list has substantially increased over the years. Furthermore we offer from the beginning wine and wine-gastronomy related tools.
---
Elérhetőségek:
Address: H-3910 Tokaj, Serház utca 1
Phone./Fax: +36 47 352 0270, +36 47 352-919
E-mail: vinoteka@furmintvinoteka.hu
---
Further information:
Tourinform Tokaj
3910 Tokaj, Serház u. 1.
Tel.: +36 47 352125
E-mail: info@tokaj-turizmus.hu