Riedel's Furmint glass has been unveiled at Gusteau Restaurant in the course of a dinner with wines, prepared by the chefs of Hungary's four Michelin-starred restaurants, during the Tokaji Ősz event today. The dinner guests were offered the same wine in the new glass and another two standard glasses, for comparison. While the official unveiling took place on Friday evening, invitees to the Tokaj Foundation's event had had the opportunity to test the glass a few hours earlier.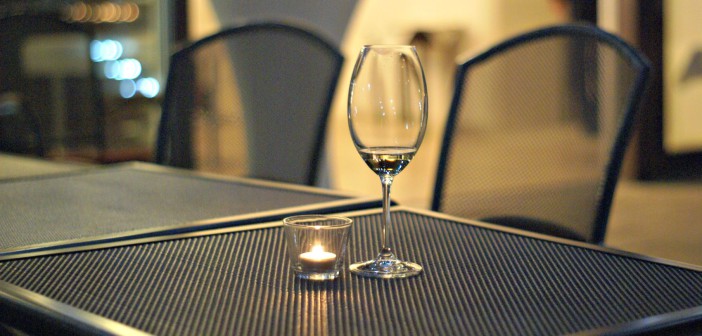 Photo by TokajToday
The ovoid-shaped large bowl with a relatively narrow mouth stands out in Riedel's range of varietal wine glasses. Riedel has initially produced approximately 20,000 of the new glass. The first orders, lots of which have come local wineries, are being delivered now.
The initiative for the Furmint glass project had come from Tokaj winemakers and Balázs Vinnai, a Hungarian businessman with close ties to Tokaj. An initial tasting by a large group of local winemakers was held in October 2014 to test existing Riedel glasses. The findings of that tasting were transposed into a couple of tentative shapes, which were then tested in May 2015 at the Riedel headquarters in Kufstein, Austria. The design was finalised during the summer.
Held for the 12th time this year, Tokaji Ősz is the exclusive wine event of the Tokaj region. It is actually like an annually recurring weekend package wine tour, featuring special dinners, tastings, and vineyard walks, and involving some of the region's best wineries, restaurants and hotels.