7th Pumpkin lantern owl tour at night
In 2020 getting ready for an awesome day with pumpkins for kids and the adults as well.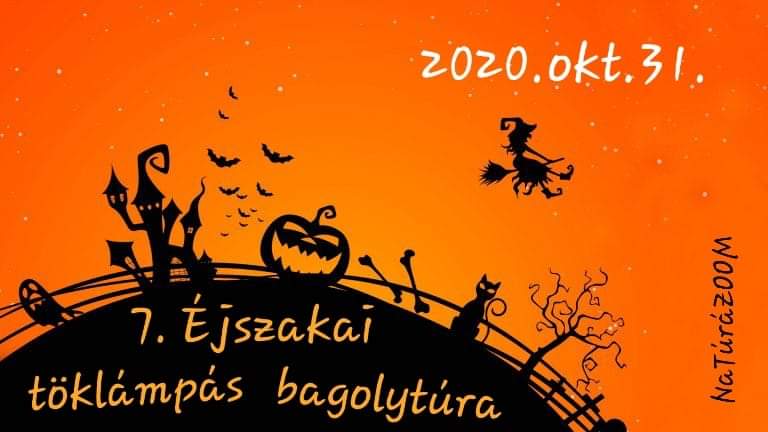 Date: 31 October, 2020., 14.00 - 20.00
Location: Tokaji-Mountain
---
The organising is in progress. Some delicacy teaser:
pet presentation and petting
pumpkin goodies presentation with taster (you can sign up for this)
insect taster - salty for somabody, sweet for the other
Pathfinding baby tour: What kind of animals living in the mountain?
Fine bites for the animals, birds: putting out chickadee-balls, bird-scones, raw vegetable-apple, pumpkin
Pumpkin Lantern tour for the adults
Ghost train (?)
---
Further information in the 7. Éjszakai Töklámpás Bagolytúra Facebook-event.