Zempléni Festival - Excursion with concerts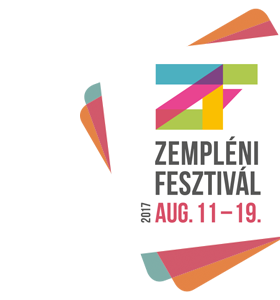 15:00 Komlóska – Rusyn Park
Entry free!
Aurin Girl's Choir
Conductor: Durányik László
The choir has been playing an important role in the cultural heritage of Kecskemét since 1998.
Being a part of the Hungarian musical life, they are regular participants of festivals and choral competitions. They are worthy representatives of the hometown of Zoltán Kodály to the rest of the world. They won the Choral Olympic Games forerunning 42 other choirs in China in 2006. The founder and conductor of this choir is the Kodály and Csokonai Creative Award winner László Durányik. Their repertoire consists of choral works of the renaissance as well as 20th century music accentuating the pieces of the Hungarian composers Kodály, Bartók, Bárdos, Kocsár, Orbán. We can enjoy the best of this broad repertoire on this concert.

17:00 Erdőhorváti – Reformed Church
Entry free!
Bognár Szilvia – vocal
Kónya István – renaissance lute
Reformáció 500
Song-poetry of the renaissance and reformation in the Carpathian basin
Reformation and renaissance are inseparable as the former began in the soul of the latter, and both have bloomed from the seeds of literature and poetry. In the selection of these two great artists we can find Gregorian chants, church music, psalms, historical songs, sung poetry, love songs and folk songs. In addition, we will hear some pieces of the chronicler and minstler Sebestyén Tinódi Lantos, the soldier and author of songs Ferenc Wathay, the soldier and lyric poet Bálint Balassi, and some Hungarian reformed composers such as Gál Huszár, István Szegedi Kis, Péter Bornemisza, Albert Szenczi Molnár, András Batizi and Gergely Szegedi. The songs are complimented by some fine lute tunes (Bálint Bakfark, Adalbert Dlugoraj, Hans Newsidler, etc.).
The programme is accessible from Sárospatak and Tokaj by bus or by car. The bus leaves at 14.00 from the House of Culture in Sárospatak and at 13.30 from the Tourinform Office in Tokaj.
Date: 2017. august 12., 15:00, 17:00 hour
Venue: Komlóska, Rusyn Park; Erdőhorvári Reformed Church
More Information:
---
Tourinform Tokaj
3910 Tokaj, Serház u. 1.
Telephone: +36 47 352125
Hotline: +36 70 3888870
E-mail: info@tokaj-turizmus.hu